Are You Too Nice To Win At Tennis?
David, a tennis player, sent me his list of Top Ten stressors.
And #2 on his list was, "Playing an opponent I want to impress."
Gasp.
My first thought was, "Seriously?"
I mean, sport is a war, complete with an opponent.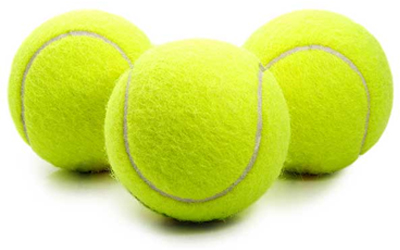 But then I realized…
Nice people all have one thing in common.
We want to be liked. We want approval. We want to impress fans.
We want to impress coaches and teammates.
We even want to impress opponents.
Even supremely talented athletes struggle with this. Tennis legend Monica Seles admits: 'I was born with an unshakable people-pleasing personality, and I never loved winning at someone else's expense…I hated seeing someone else upset at the end of a match.'*
Yes, wanting approval is natural…and there is nothing wrong with being nice.
But wanting approval never brings out your best.
When you try to impress fans, you become self-conscious and forget to focus.
When you try to be popular with teammates, you refuse to shine to avoid their jealously.
When try to impress an opponent, you get so embarrassed at every mistake that you go downhill.

A Tennis Psychology Technique For More Mental Toughness
Yet it's actually quite easy to eliminate your need for approval.
It involves changing your thinking. It involves changing how you handle NOT getting approval. Let's start with something simple. The next time you perform poorly, notice how stressed out you get about what people are thinking.
Then notice that underneath all this stress is your own disappointment…your own regret about how you did.
And now here's something you need to know.
Disappointment and regret are cool.
They're motivating. They're going to get you where you need to go in tennis – IF you channel them properly.
Get access to more sports psychology and mental toughness tips.
Light it up other there,
Lisa B.