From Self-Pity To Basketball Superstar In One Day
"Lisa, thanks for what the Courage to Win has done for our basketball training this year.
You'll never guess what happened to Ashley, a fourth year player and starting shooting guard. She was having
one of those nights where nothing was working. We were playing the #7 ranked team in the country and
the game was close. The other team was keying on her and she couldn't get a shot to drop. I ran a couple
of plays especially designed to get her an open shot and even those wouldn't go in.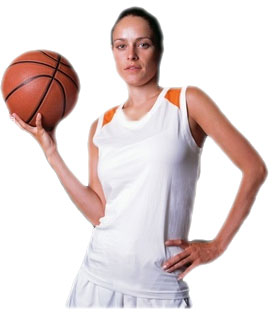 sports psychology and mental toughness tips.