How Most Athletes Are Crippling Their Mental Toughness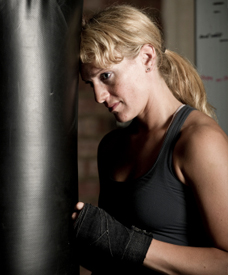 I just posted a new audio for you called, "How Most Athletes Are Crippling Their Mental Toughness – Especially If They Are Using Sports Psychology!"
This audio is straight from a special interview I did with the American Coaching Academy. I reveal:
The myths of traditional sports psychology and why some of these ideas can make you worse under pressure…
How to deal with overwhelming nerves or performance anxiety so you can re-focus and get your confidence back
How to identify your 'demon stressor' – the one distraction in competition that blows your mind
…and much more.
Access this mental toughness interview now.
Let me know what you think.
Your friend,
Lisa B.